True Wireless Earbuds
ITS TIME TO TAKE YOUR MUSIC EXPERIENCE TO THE NEXT LEVEL

balln audio™ True Wireless Earbuds fuses design, technology and fashion together to bring the ultimate sound experience with deep bass and crystal clear sound quality.
Music Backpack
THE MUSIC BACKPACK IS THE BACKPACK OF THE FUTURE!
balln audio™ patented Music Backpack combines an award winning,
revolutionary hard-shell design with a high-quality Bluetooth technology sound system to produce the ultimate backpack.
We're In The Army Now!
balln audio® TRUE WIRELESS EARBUDS ARE IN THE ARMY NOW!

PRE SALE 40% OFF
balln audio is proud to be the officially licensed manufacturer of the first U.S. Army True Wireless Earbuds.
balln audio True Wireless Earbuds are sweat proof and packed full of the most advanced audio tech, which means they are just as good as a pair of wired earbuds and could possibly even rival the best over the ear headphones.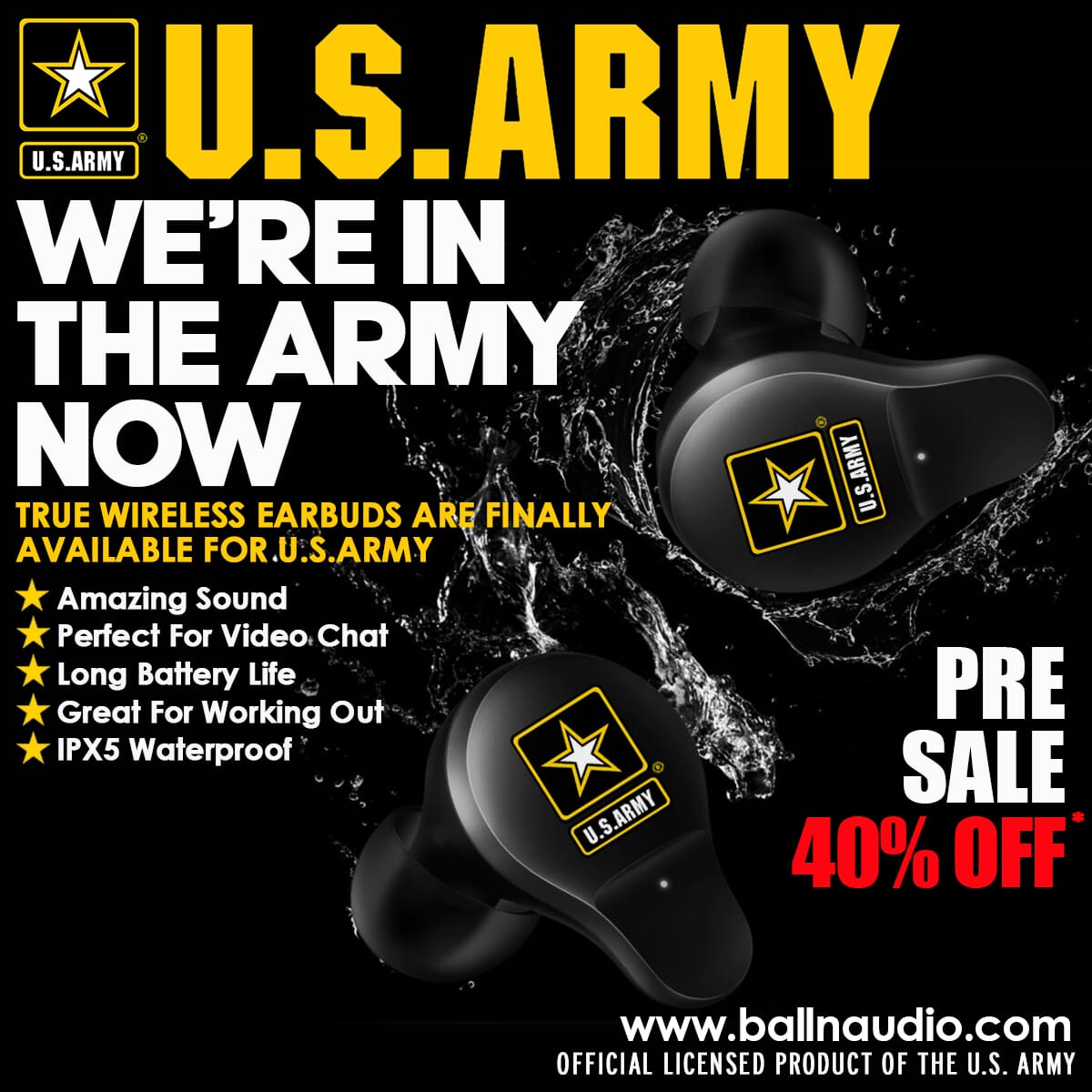 balln audio® All New U.S. Army True Wireless Earbuds
balln audio® True Wireless Earbuds will withstand the rigors of base living, and are great for multitasking; listen to your favorite songs while you complete your assigned tasks and take important calls from your CO. Our state-of-the-art design is ergonomically perfected to provide comfort and a secure fit even in the most intense activities.
*Touch Controls To Talk On Phone and Control Music
*Perfect For Video Chat
*Great For Working Out
*Waterproof
Sign up now to hear about latest new stories, new product drops and exclusive deals straight from your inbox.